I have an Ameba RTL8195 and have followed the "Getting Started" instructions. I installed the latest version of Arduino IDE which is 1.6.12 with Reltek Ameba Board version 1.1.4. I have tried the Blink example but it does not compile:
exit status 1
'LED_BUILTIN' was not declared in this scope
Blink.c was changed in September 2016 and now requires LED_BUILTIN to be defined but it is not. Blink.c now says:
Most Arduinos have an on-board LED you can control. On the UNO, MEGA and ZERO
it is attached to digital pin 13, on MKR1000 on pin 6. LED_BUILTIN takes care
of use the correct LED pin whatever is the board used.
The compile error can be fixed by adding this line to Blink.c
const int LED_BUILTIN = 13;
However, should the Reltek Ameba board manager define LED_BUILTIN so the example just works?
sean 回答了
Hello kevinduffy,
We note that the definition of LED_BUILTIN is existing Arduino IDE 1.6.12. We will fix it and release soon. Thank you for your feedback.
BR,
Sean
sean 回答了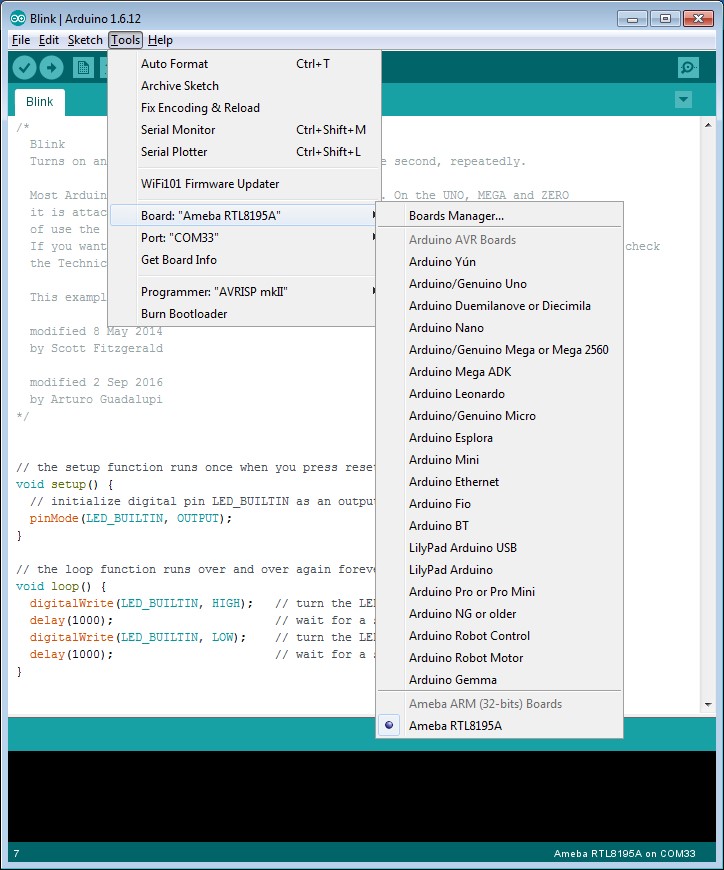 The Board Manager only gives one option for the Ameba so I selected that one :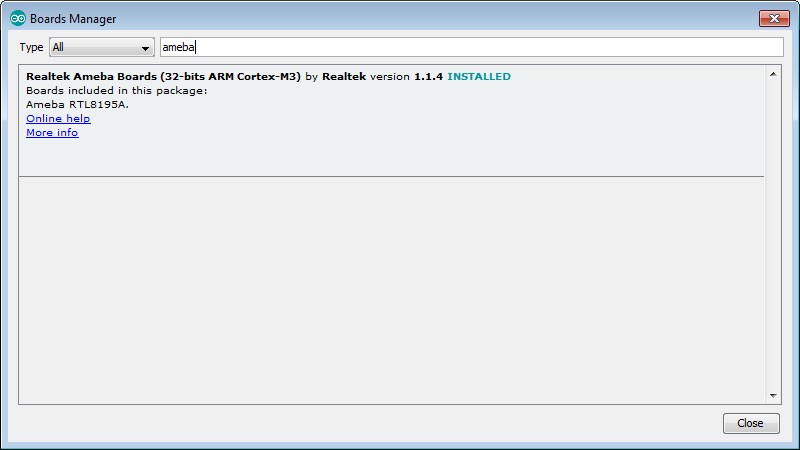 I note it appears as "Ameba RTL8195A" for me while you have "Arduino Ameba". My preferences are set to Additional Board manager URLs as described in "Getting Started" https://github.com/Ameba8195/Arduino/raw/master/release/package_realtek.com_ameba_index.json
kevinduffy 回答了
Hello kevinduffy,
Could you please check the current connected board?
Then close Arduino IDE and reopen it.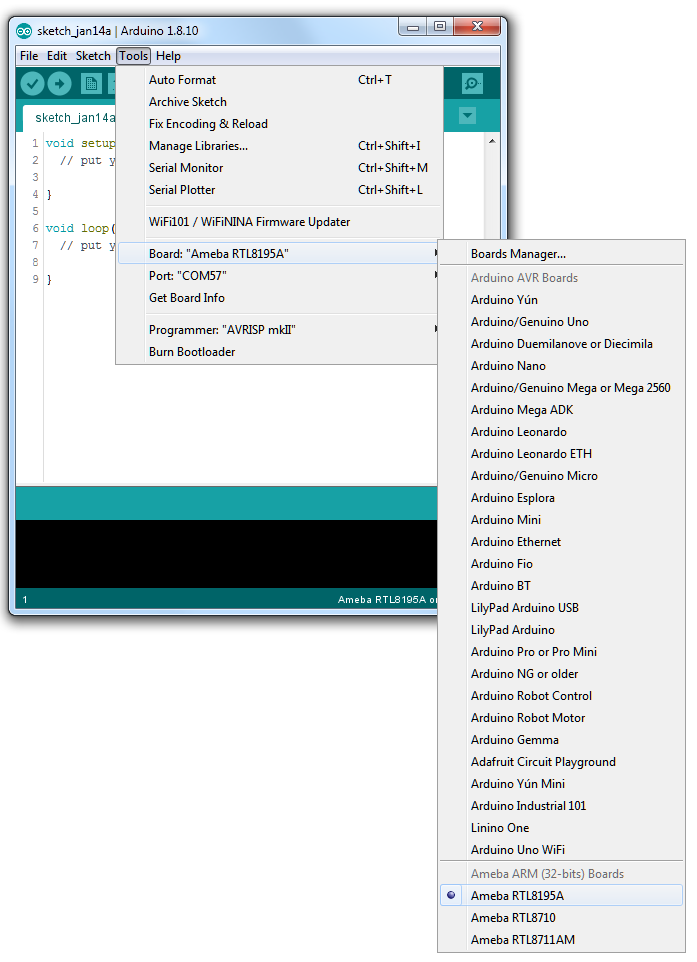 BR,
Sean
sean 編輯了回答