Hi, I have just started using Ameba and I have downloaded SDK 3.4b3.
As I follow the UM0023 Built Environment Setup - IAR doc, I found error while downloading active application into Ameba.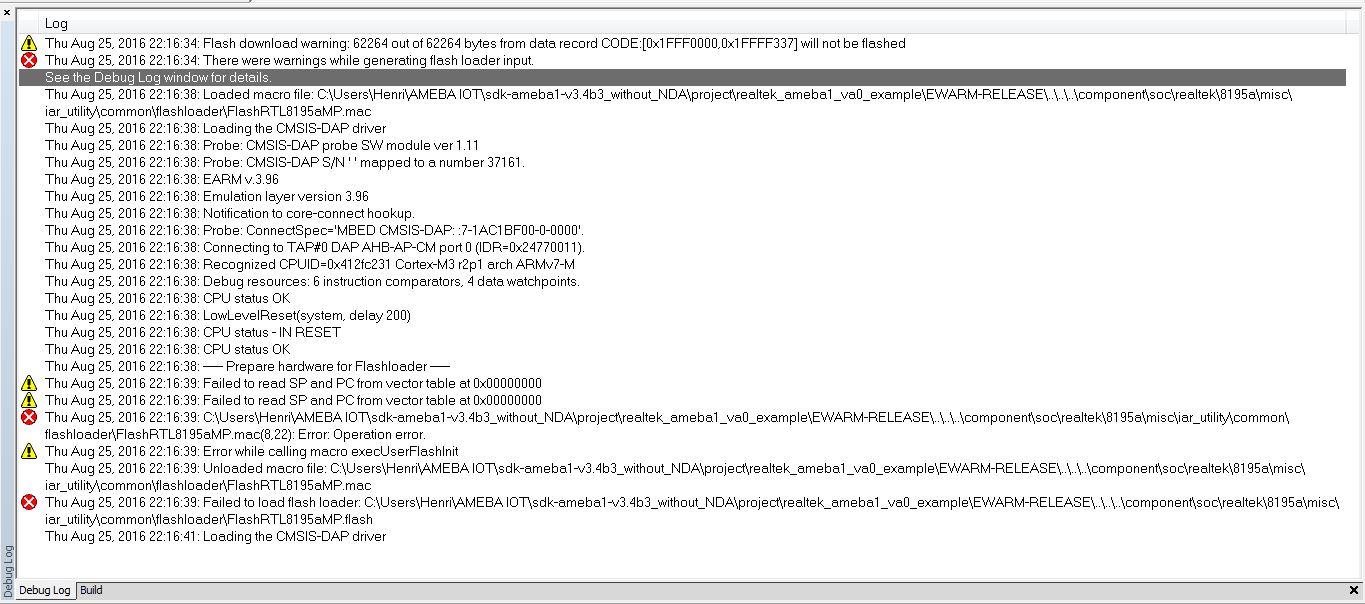 Could you please help me? Thank you very much.
Regards,
Henri
hhenri001 未選取的回答
Hi Sean,
thanks for your reply!
I am using CMSIS-DAP debugger as I am connecting to my Laptop via USB.
I have also installed the latest mbed serial driver.
If the logUART will give any hints, I would have to buy the cable first.
Regards,
Henri
hhenri001 unselected as best answer
Hello Henri,
Will you please show us the boot messages from logUART?
Sincerely,
Sean
sean 編輯了回答