Hi, I have just started using Ameba and I have downloaded SDK 3.4b3.
As I follow the UM0023 Built Environment Setup - IAR doc, I found error while downloading active application into Ameba.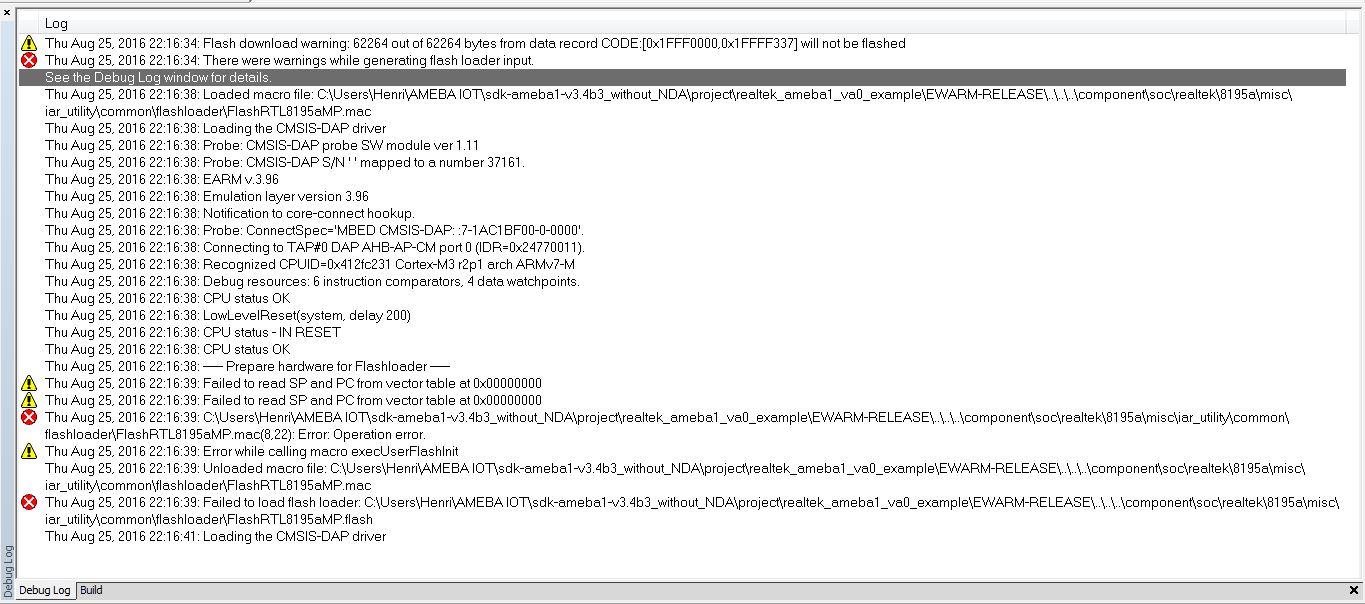 Could you please help me? Thank you very much.
Regards,
Henri
hhenri001 未選取的回答
Hello Henri,
Will you please show us the boot messages from logUART?
Sincerely,
Sean
sean 編輯了回答
Hi Sean,
thanks for your reply!
I am using CMSIS-DAP debugger as I am connecting to my Laptop via USB.
I have also installed the latest mbed serial driver.
If the logUART will give any hints, I would have to buy the cable first.
Regards,
Henri
hhenri001 unselected as best answer