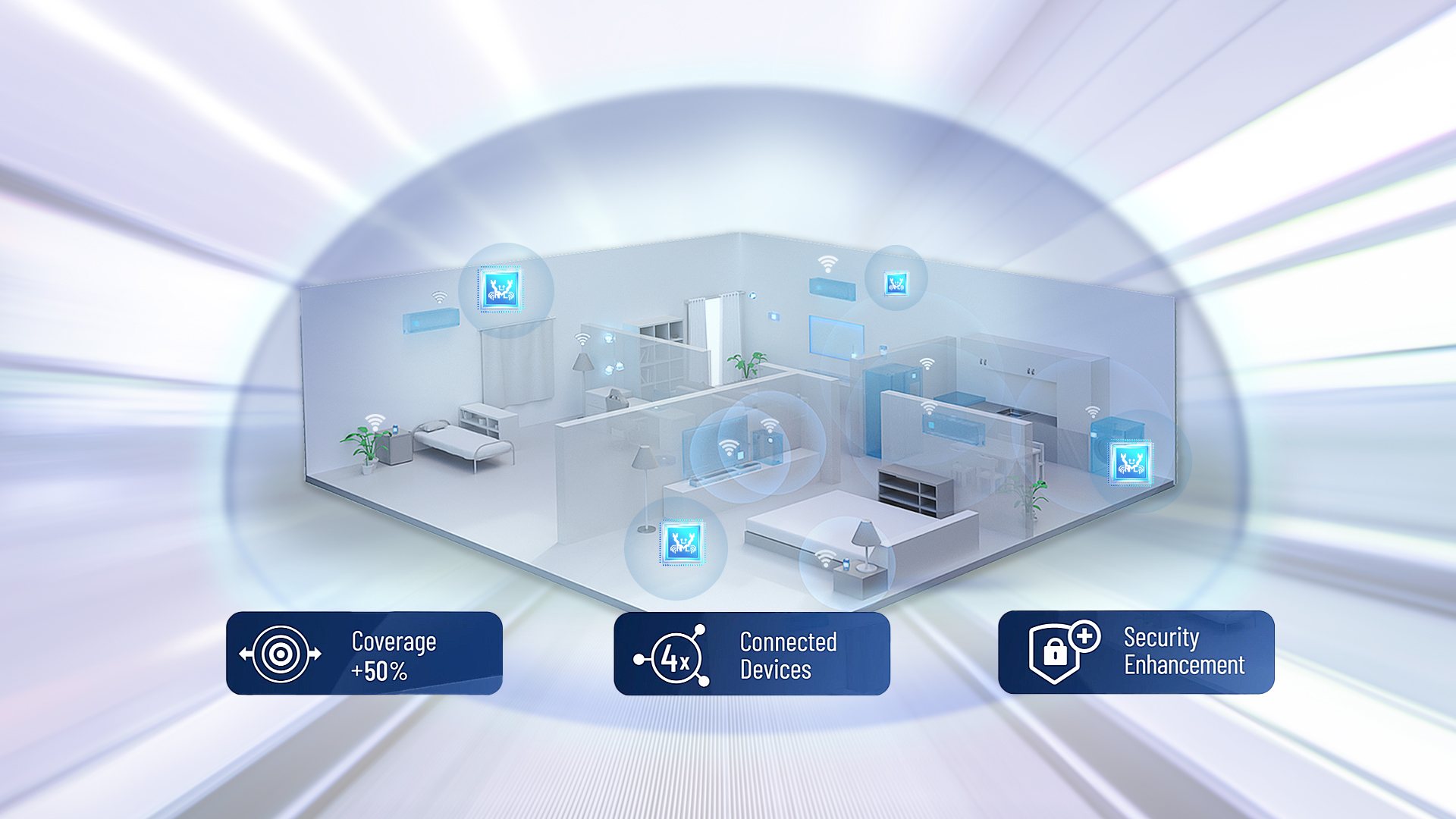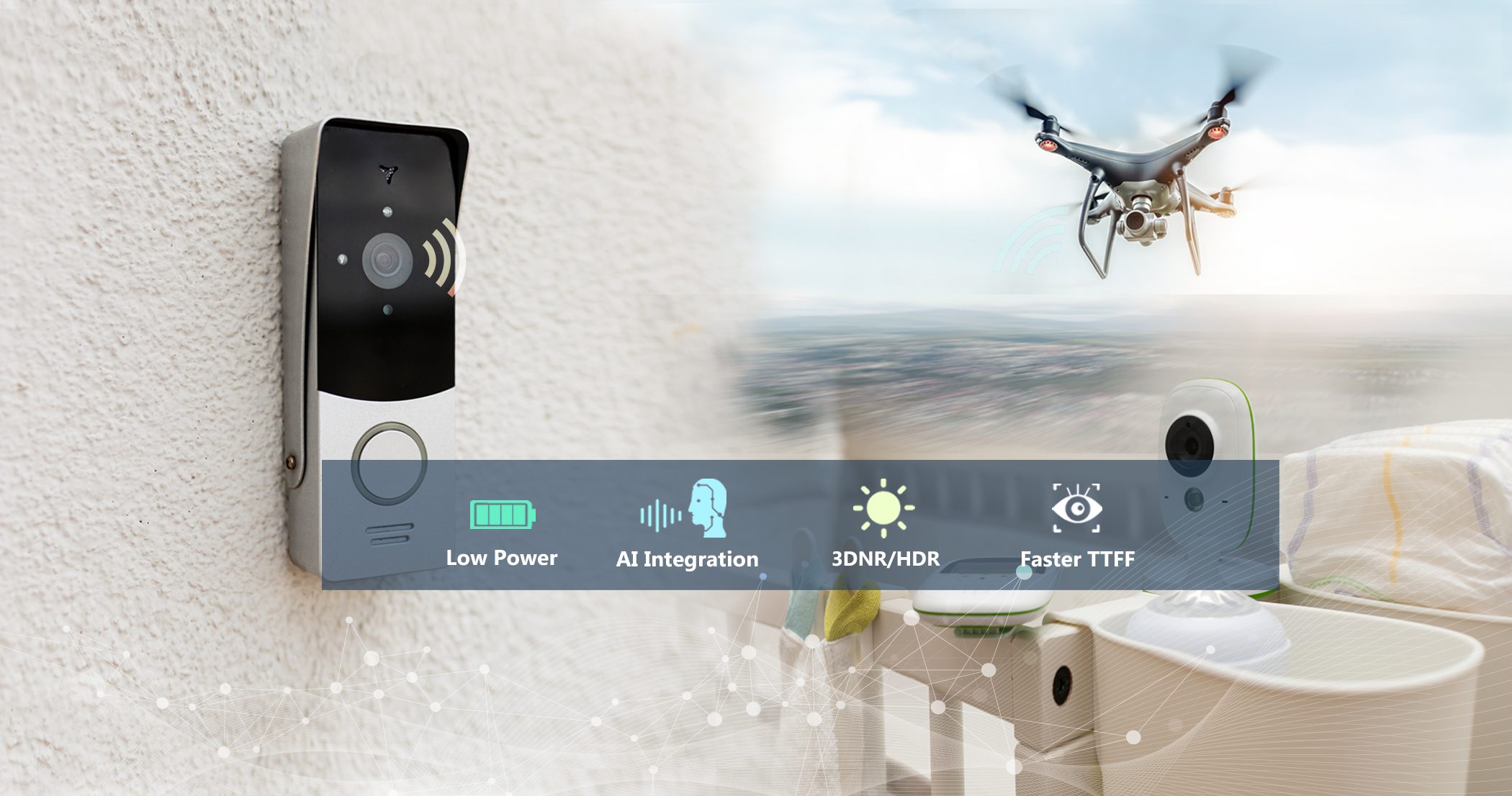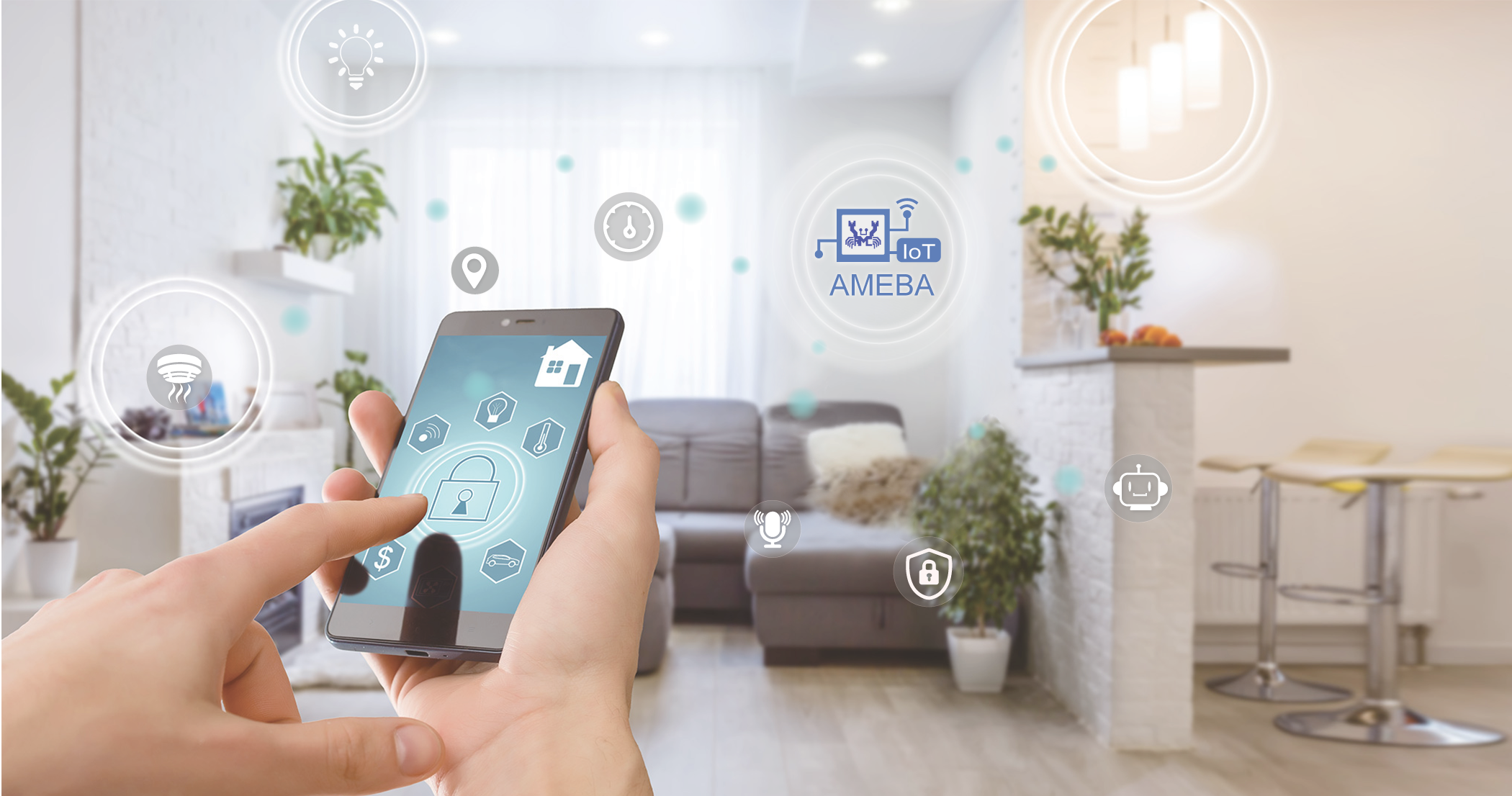 wifi6_banner
Realtek Wi-Fi 6 Ready For The Future
Fast, Efficient and Designed to Connect more Devices
ameba_pro_v2
Realtek IoT/Wi-Fi MCU Solutions
01_1920X1080_1030
Realtek IoT/Wi-Fi MCU Solutions
Realtek Wi-Fi 6 Solutions, Ready For The Future! Fast, Efficient, and Designed to Connect more Devices
Given the development of smart homes and smart cities, Wi-Fi6 technology is constantly updated. Wi-Fi6 and Wi-Fi6E will surpass Wi-Fi5 to become a mainstream technology. We start from home to the city, wireless to the wire. Realtek's AP Router SoC,Wi-Fi Nic,IoT MCU,Multimedia SoC,PoE,xPON,xDSL,Switch controller,Automotive Ethernet,Ethernet,10G xPON, has solutions for Wi-Fi6 and Wi-Fi6E. We can assist customers in developing and obtaining market opportunities.
Realtek participates in India's largest exhibition for the first time to introduce IoT and BT products
Realtek will participate in the Convergence India workshop project for the first time, and will introduce IoT and BT products via online live broadcast on 3/23 1:30PM~3:00PM (TST). The IoT product line will introduce the full range of Ameba products. The application focuses more on the development trend and integration of smart home, including the latest Matter Alliance support and the introduction of the world's smallest Wi-Fi 2.4GHz/5GHz SoC. Finally, IoT has also joined the Ameba SDK implementation to demonstrate the world's popular AI Tenserflow designs and develops board applications. Please refer to details.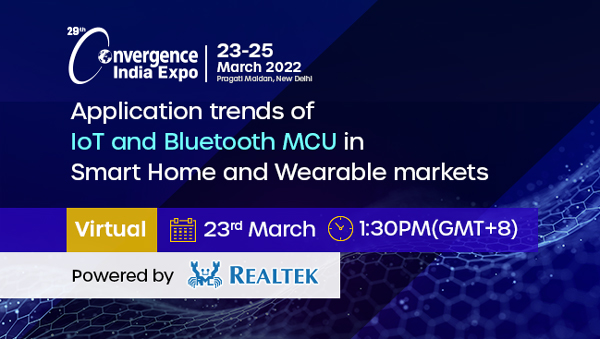 Realtek Wi-fi 6! 更快、更有效率、更多裝置連結的最佳解決方案
隨著智能家庭及智慧城市的發展,Wi-Fi技術不斷迭代更新, Wi-Fi 6、6E 將超越 Wi-Fi 5 成為主流技術。透過Wi-Fi6網通產品形象影片,展現瑞昱全方位解決方案,我們從家出發擴展到城市、無線到有線,連接全世界。從AP Router SoC、Wi-Fi Nic、IoT MCU、Multimedia SoC、PoE、xPON、xDSL、Switch controller、Automotive Ethernet、Ethernet、10G xPON皆已擁有Wi-Fi6及Wi-Fi6E解決方案,可協助客戶開發並取得市場商機。
瑞昱首次參與印度最大展會介紹IoT及BT產品
瑞昱將首次參加Convergence India workshop項目,在3/23 1:30PM~3:00PM (TST)以線上直播方式介紹IoT及BT產品,IoT產品線將介紹Ameba全系列產品及應用,更著重於智能居家的發展趨勢及整合,包含最新Matter聯盟支持以及全世界最小的Wi-Fi 2.4GHz/5GHz SoC介紹,最後,IoT還加入了Ameba SDK實作,實際展示全球熱門的AI Tenserflow設計與開發板應用。 請參考 詳細資訊。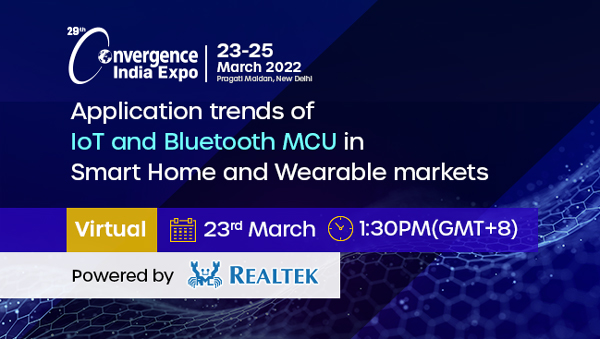 Driving technology for leading brands