Realtek to Showcase Advanced Comprehensive Home Communication Network Solutions at AWE China 2023
Realtek Semiconductor Corporation showcases its latest solutions for Smart Home IoT, Low Power Bluetooth, NB-IoT, and Wi-Fi routers at the Appliance & Electronics World Expo (AWE) from April 27 to April 30, 2023. Location: Hall W4, Shanghai New International Expo Center (2345 Longyang Road, Pudong New District, Shanghai, China).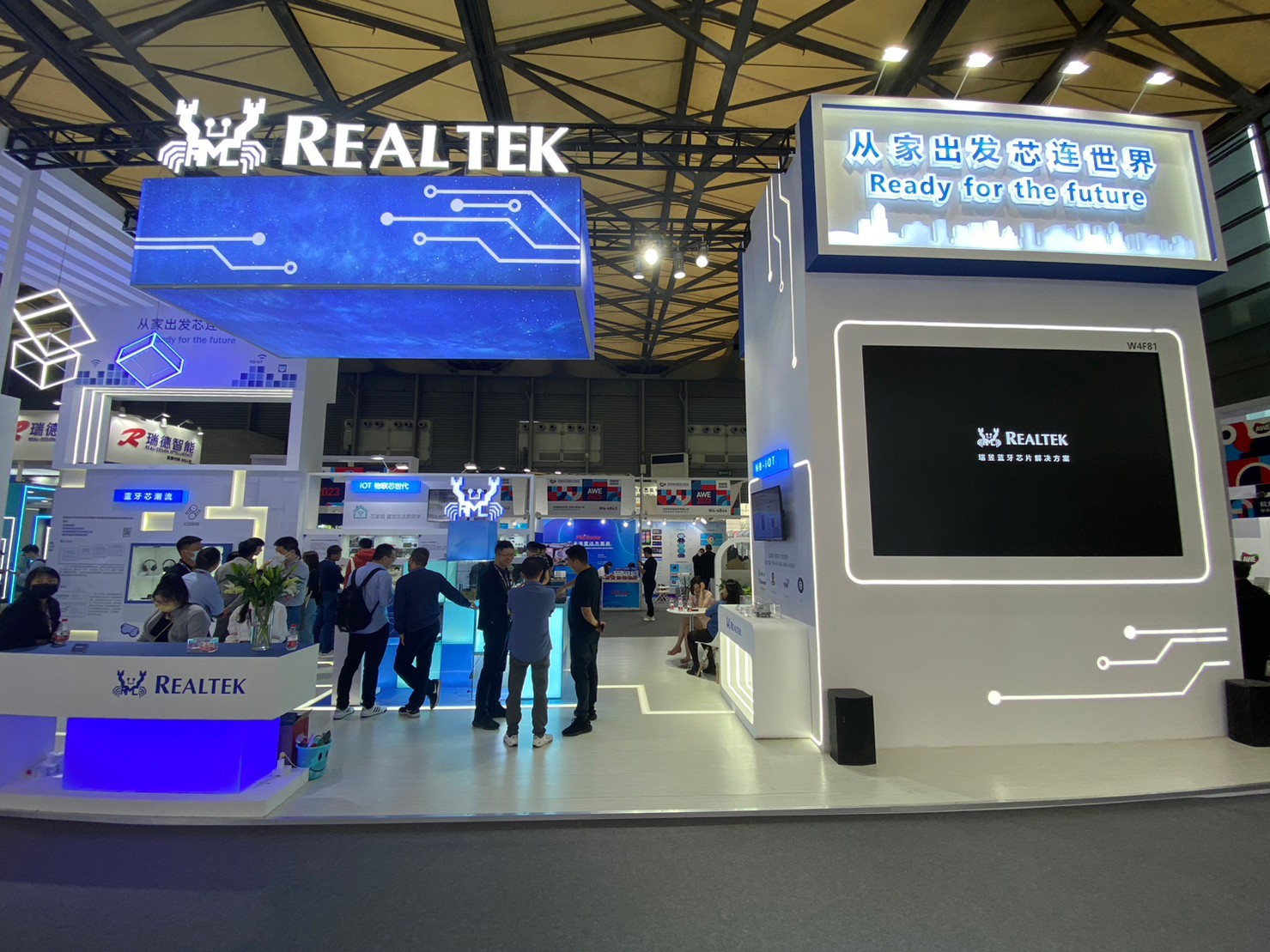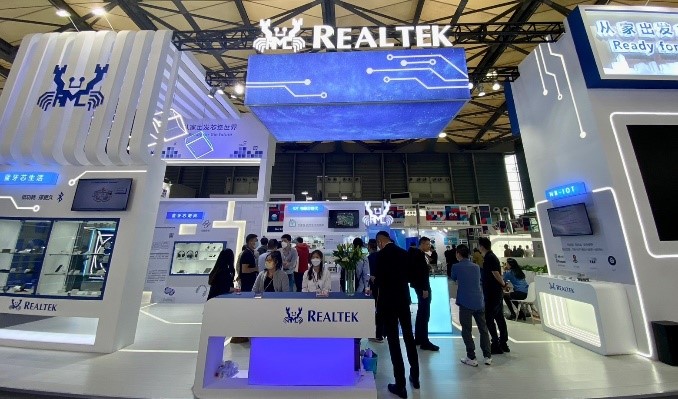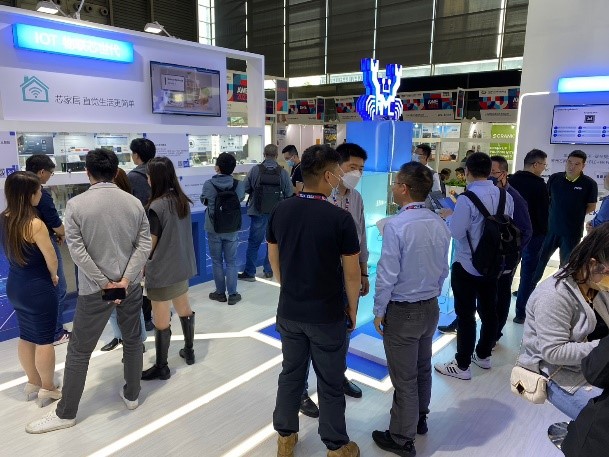 Ameba IoT – Smart is Redefined
Realtek's central IoT Control exhibit is the new Ameba E fifth-generation series – the RTL8720E, RTL8726E, and RTL8730E. This series supports the latest technologies, such as Wi-Fi Sensing, Smart Voice, Wi-Fi 6, Bluetooth 5.2, and Matter, in a dual-core design. Realtek is also exhibiting a variety of smart home solutions developed together with customers, including thermostats, handheld central controls, and smart lamps and plugs, demonstrating a wide range of smart home applications.
The theme of Realtek's IoT Video exhibit is 'AIoT + Computer Vision = Ameba Pro 2'. Ameba Pro 2 has the advantage of extremely low power consumption and millisecond-fast system startup. Realtek's IoT wireless camera SoC and AI model with NN engine also be demonstrated on site.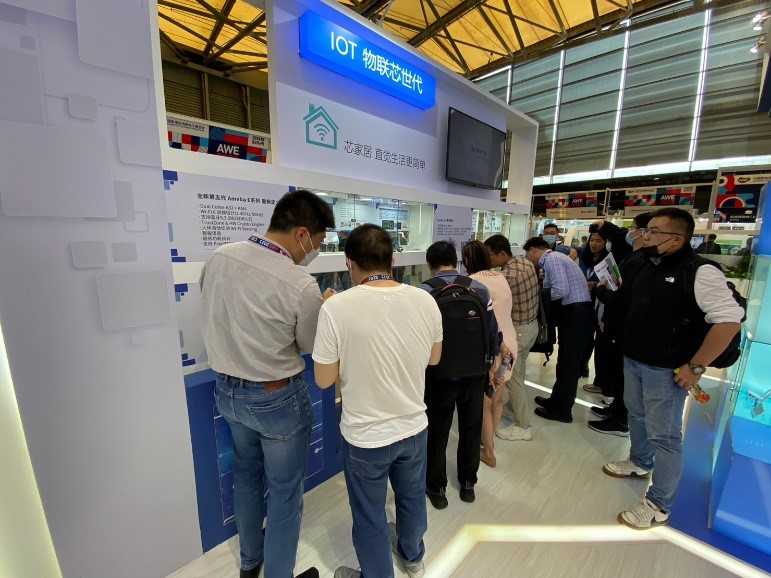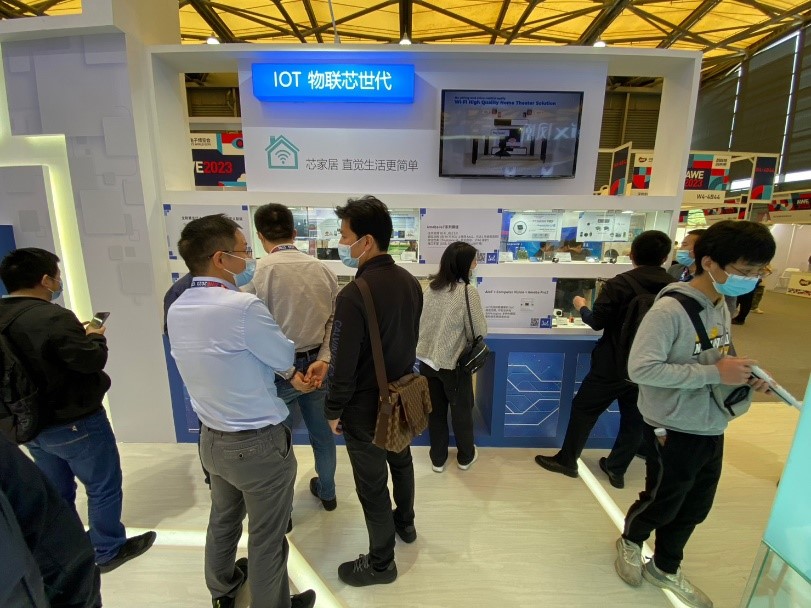 Bluetooth BEE Series Launched in a Variety of New Applications
The most familiar Bluetooth applications, such as wearable devices, smart speakers, and headphones, are current focuses for Realtek's Bluetooth partner solutions. Market demand today is constantly updating and upgrading, so Realtek's advantages in low power consumption and good compatibility are expanding Bluetooth into different fields. Realtek is exhibiting Electronic Shelf Labels (ESL), a new concept in the retail industry; Apple Find My solution for device location tracking; and 2-Wheel Cluster solution with Battery Management System (BMS). All this demonstrates Realtek's highly integrated Bluetooth SoC features.
In Bluetooth audio, Realtek has responded quickly to market needs by launching their Auracast™ Broadcast Audio solutions. These include Auracast™ Transmitter, Receiver, and Assistant. Realtek has also introduced the world's first single-chip gaming headset with audio mixing and AI NR support, as well as a new over-the-counter assistive listening headset solution that creates a clear and comfortable listening experience.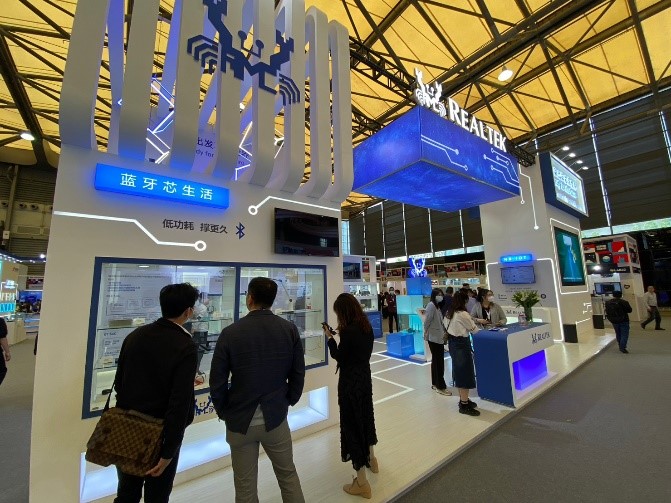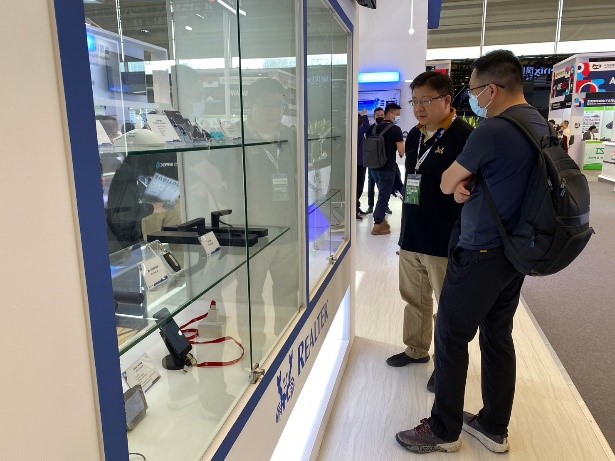 Easy-to-Develop, Low-Cost NB-IoT Solutions
Realtek NB-IoT features low cost, multi-connectivity technology, Wi-Fi location support, OpenMCU, and strong security. The independent power zone design between multiple connectivity technologies allows each technology to operate independently, supporting multiple IoT ecosystems. The SDK has a variety of built-in cloud access engines to effectively reduce work required for customer software development. Realtek provides a complete HDK, reference design, and mass production tool software, and integrates complete BOM suppliers and production partners to enable our customers to achieve mass production with zero investment. At AWE, Realtek will be showcasing end-user products such as meter communication modules, smoke detectors, and electricity meters.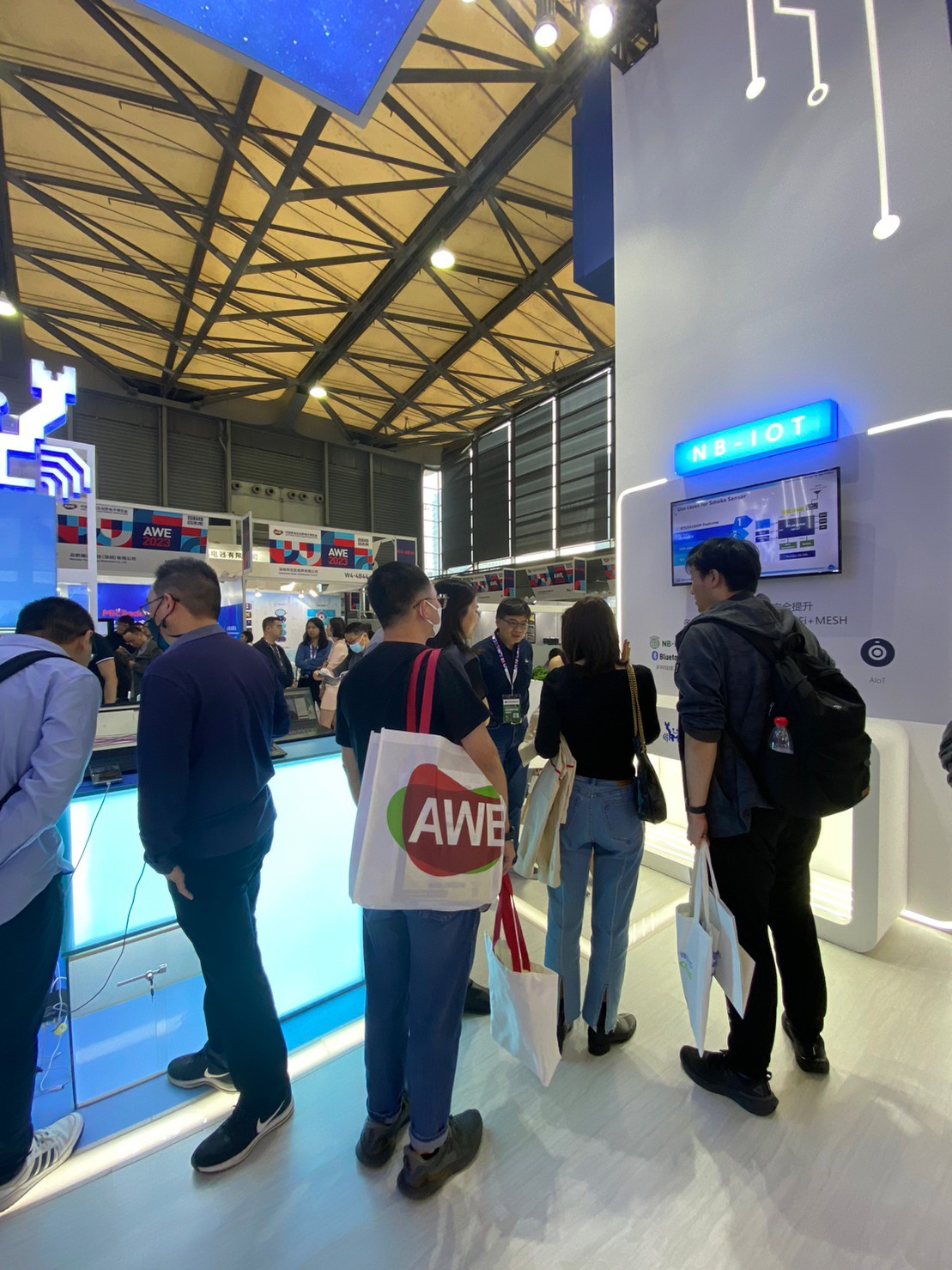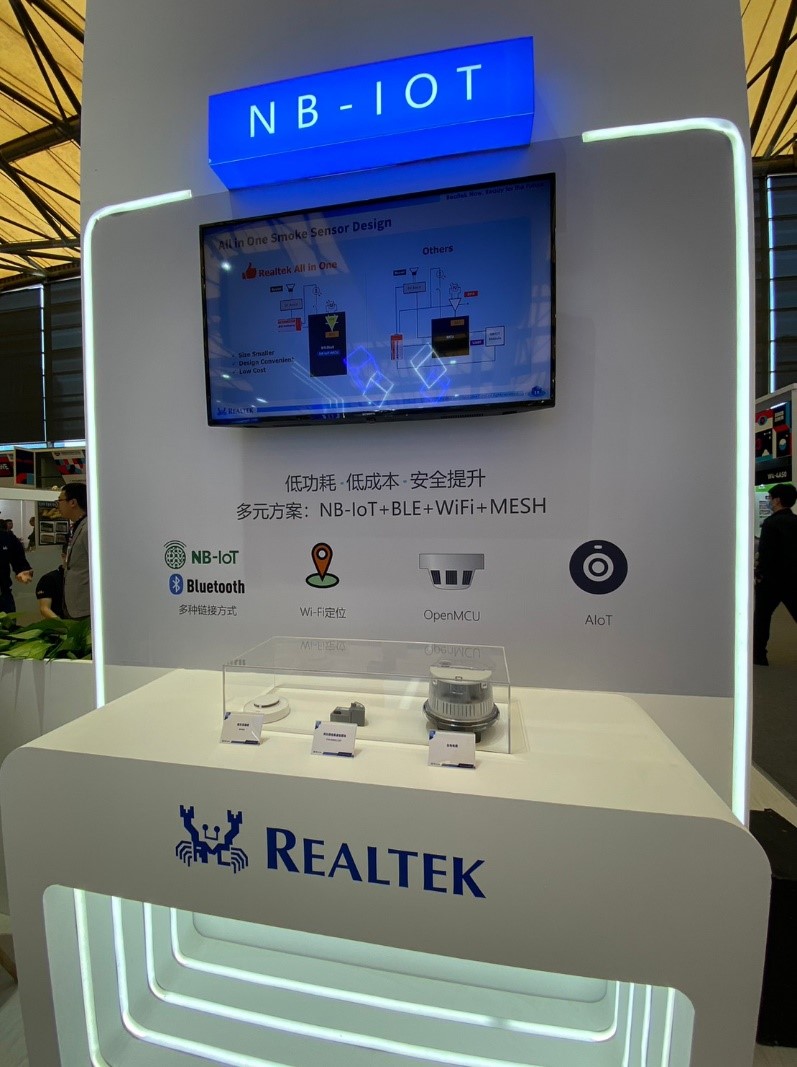 Intelligent AI QoS Router Solution
Realtek is showcasing their AX5400/AX4200 Tri-band 2×2 with AI QoS at AWE. This solution uses Realtek AI QoS technology, which is an intelligent AI QoS Wi-Fi 6 dual-band/tri-band 2×2 routing solution that enhances online users' intelligent and optimized Internet experience and reduces Internet latency, all without using Deep Packet Inspection (DPI). In addition to the AX5400/AX4200, the AX3000 and AX1500 solutions also be on display.