Fritzing support of Ameba
Fritzing
Fritzing is an open source graphic tool that allows you to create and plan circuits out before creating them. Fritzing is a free software, and you can access numerous fritzing projects created by other Fritzing users.
Download Ameba Fritzing Parts in the following link:
https://github.com/Ameba8195/Arduino/raw/master/misc/Fritzing/Ameba.fzpz
If you have not installed Fritzing yet, download and install it here: http://fritzing.org/download/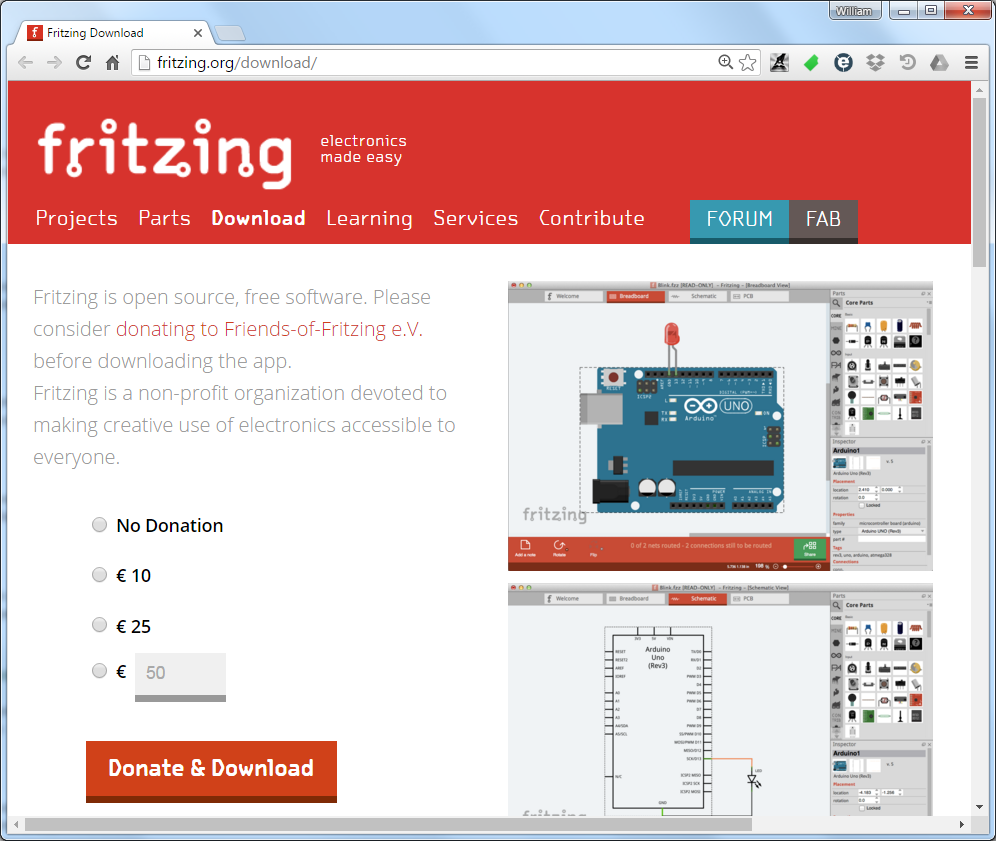 Choose your operating system: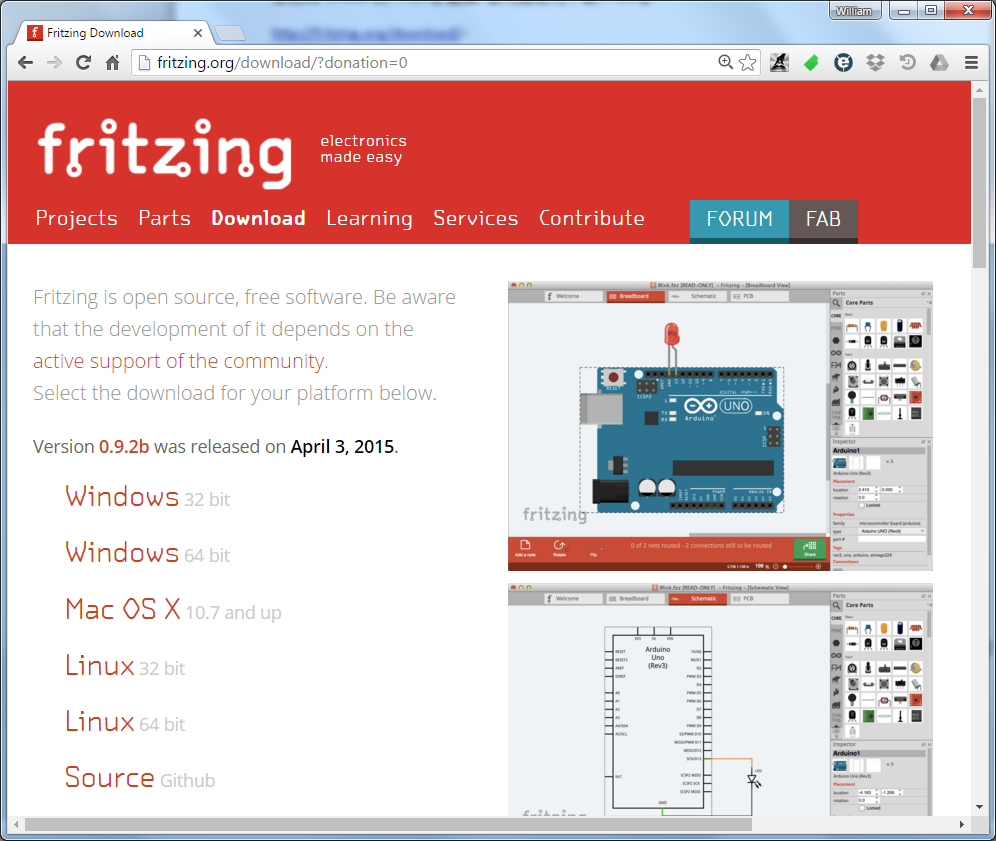 Unzip and execute Fritzing: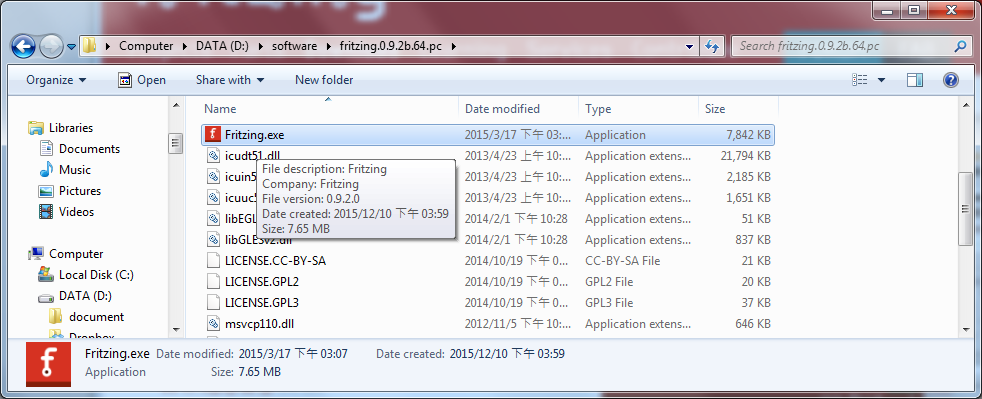 You can select layout types on the top of the program and search for components on the right field.
Right-click on the "Parts" field, choose import to import the downloaded Aneba.fzpz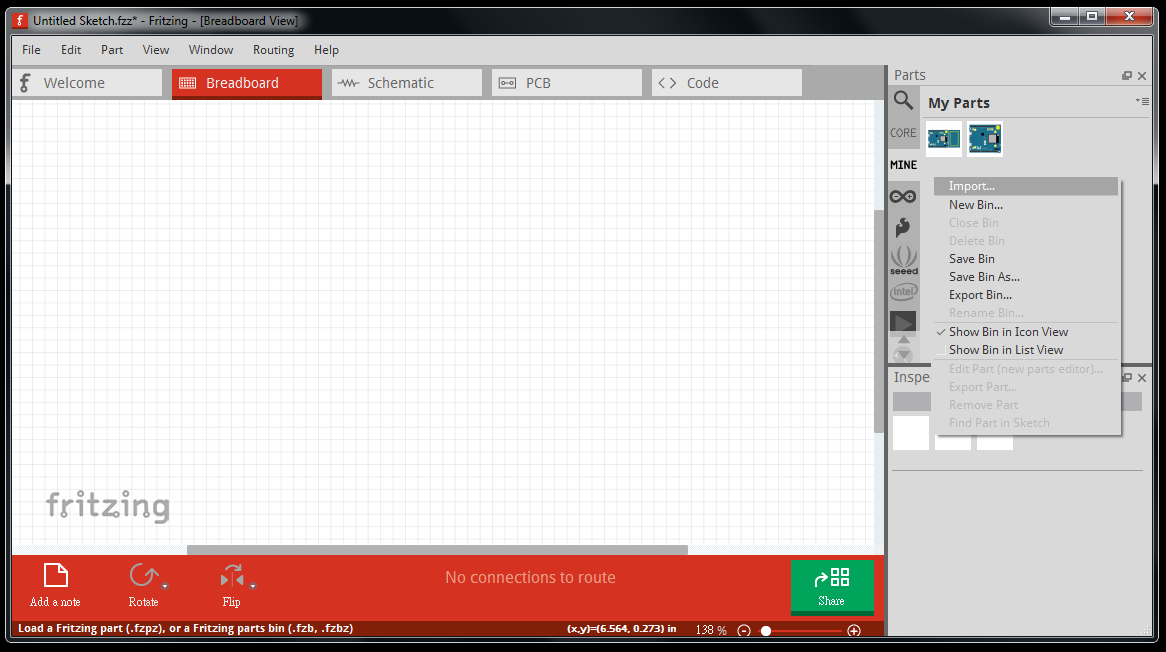 Then you can see Ameba appears in the components list. Drag Ameba into the BreadBoard layout, then you can create your wiring project.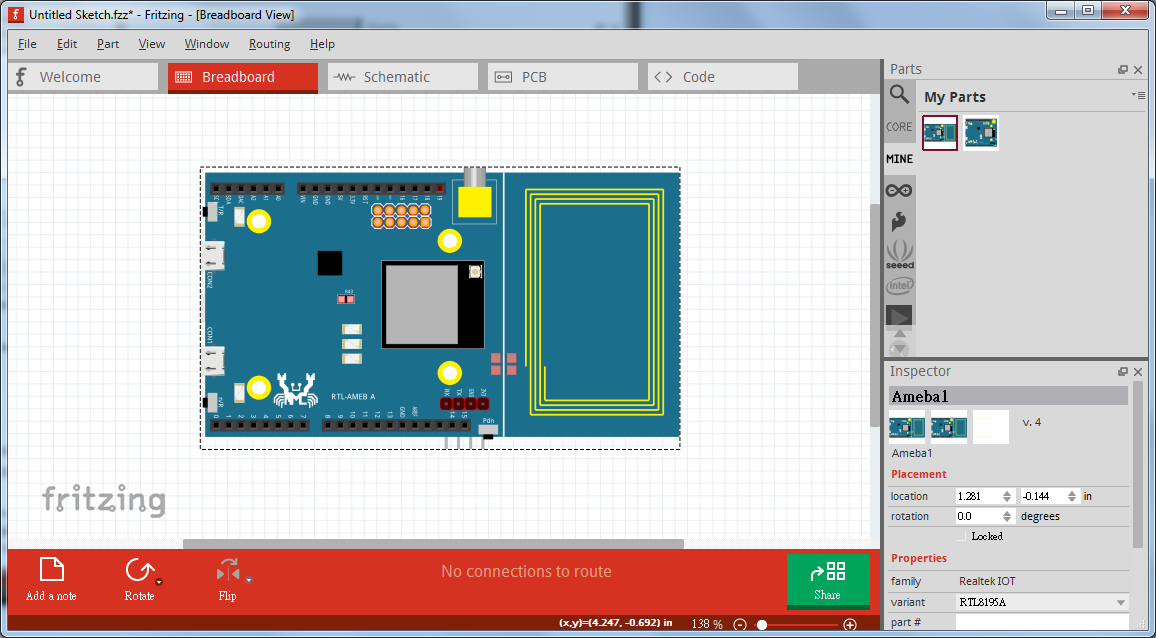 After you finished, you can export the project to be used in website or blog.