Ameba MicroPython: [RTL8722CSM] [RTL8722DM] ADC
class ADC – analog to digital conversion
Examples
ADC read potentiometer:
• Materials: Ameba x 1, potentiomete x 1
• Steps:
Here we connect ameba to a potentiometer to measure its analogue value, the connection is as follows.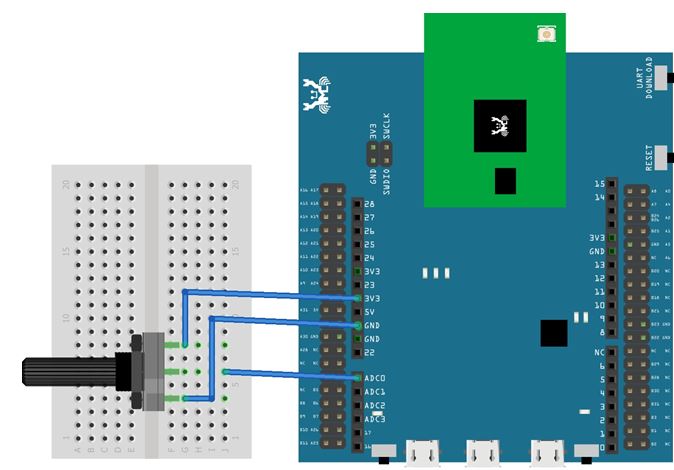 Copy and paste the following code into REPL.
from machine import ADC
a = ADC(0)
a.read()

API Documents
Constructors
ADC(unit [required])
Create an ADC object associated with the given unit ID. This allows you to then read analog values on the pin assigned to the unit ID.
• unit: unit number is tied to a specific pin. Refer to table below for more information.
Methods
ADC.read()
Read the value on the analog pin and return it.
Realtek IoT/Wi-Fi MCU Solutions . All Rights Reserved.