Registration for MQTT Broker utilization
Step1: Log in to Realtek IoT/Wi-Fi MCU Solutions website and go to menu Cloud Service -> Register Device page to upload IoT device name and device image.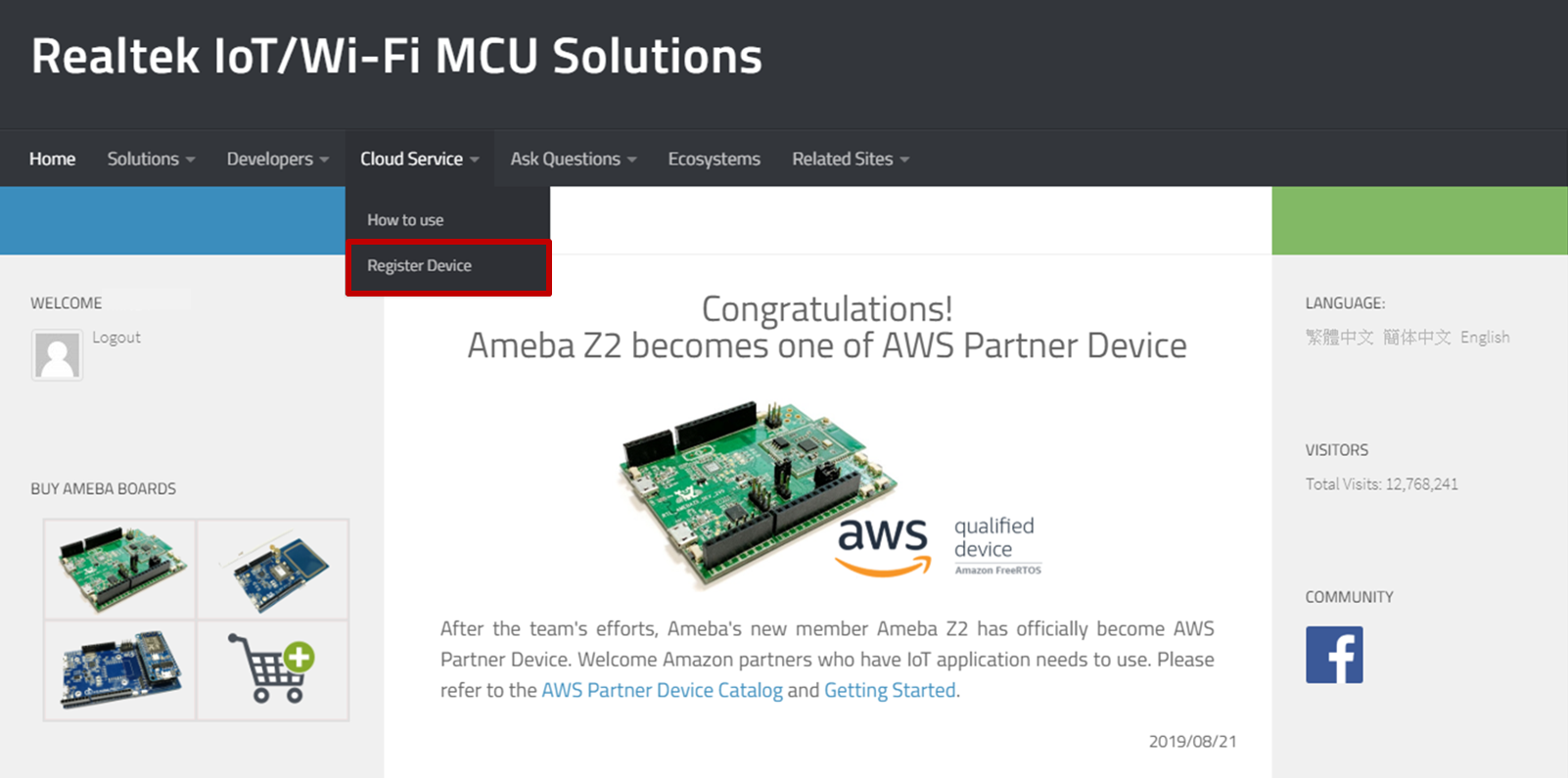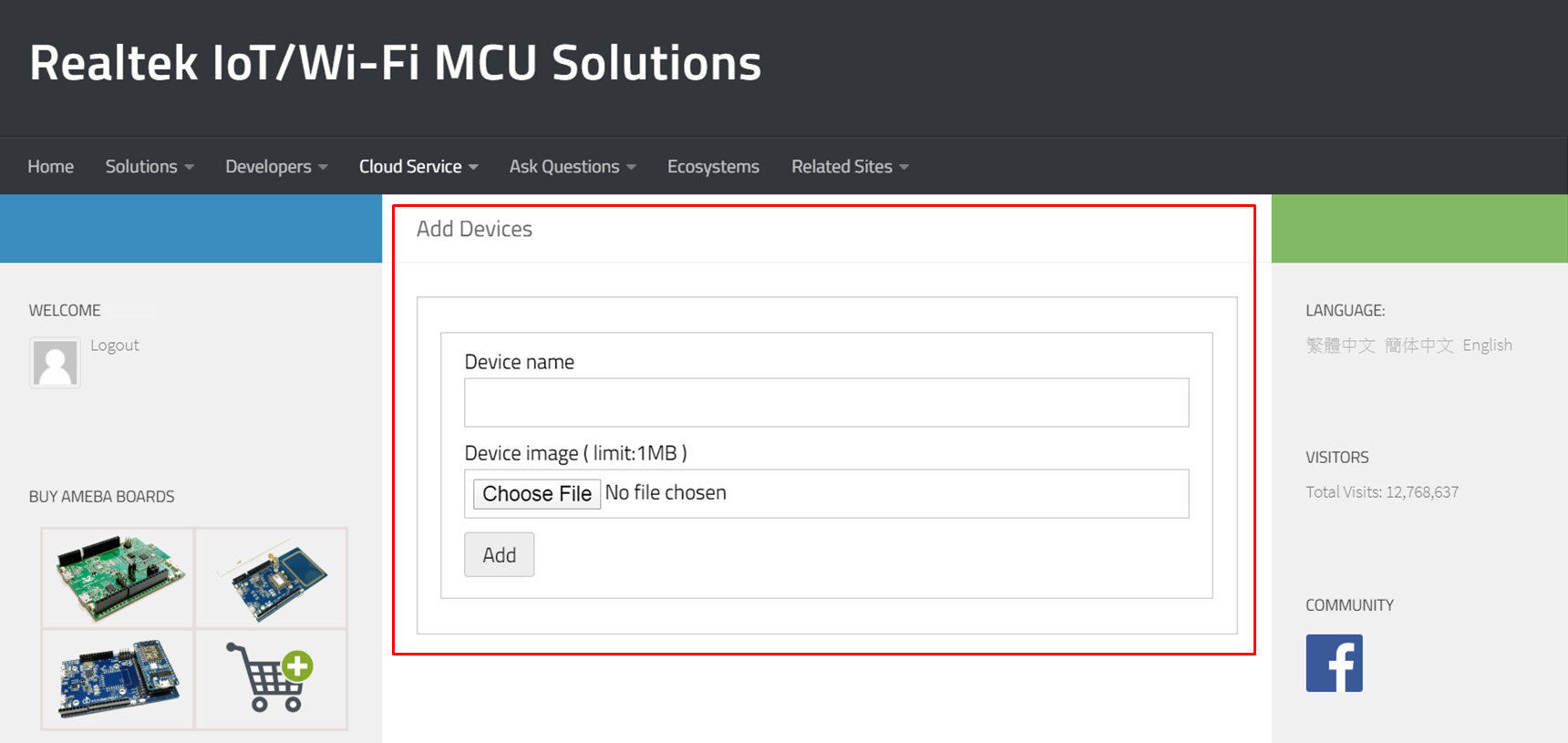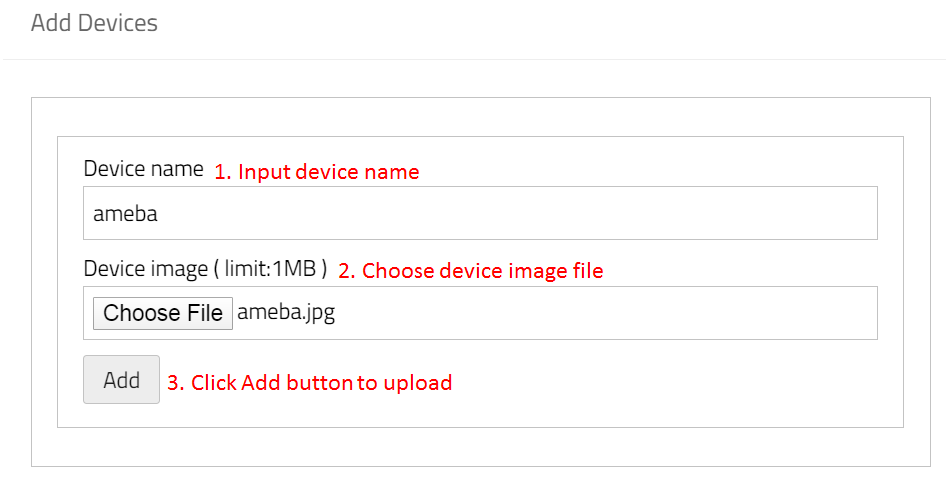 Step2: After adding a new device, user can view device name, device image and device status listed below with pending status until administrator approves the registration. And user can also remove uploaded image with remove button.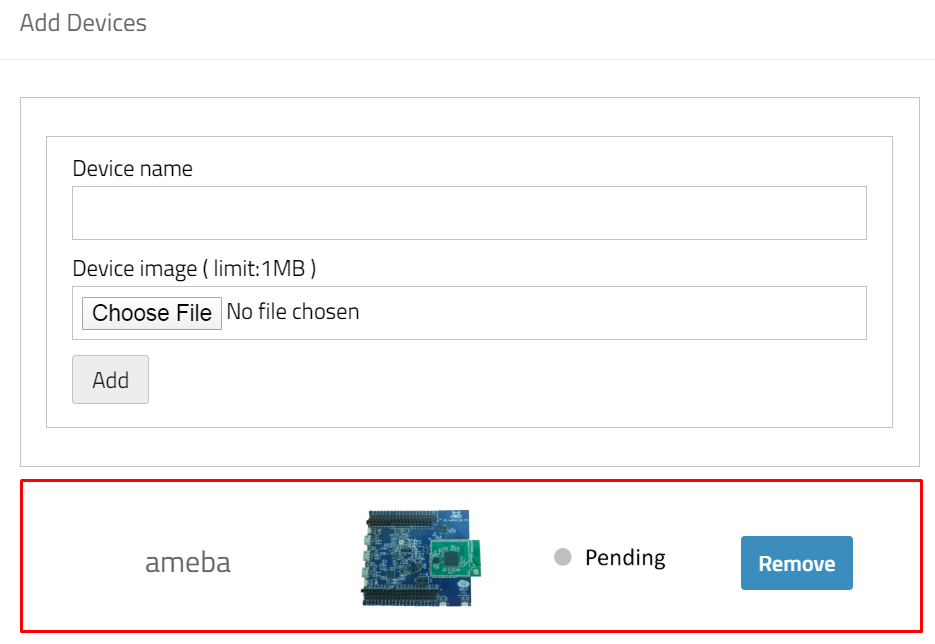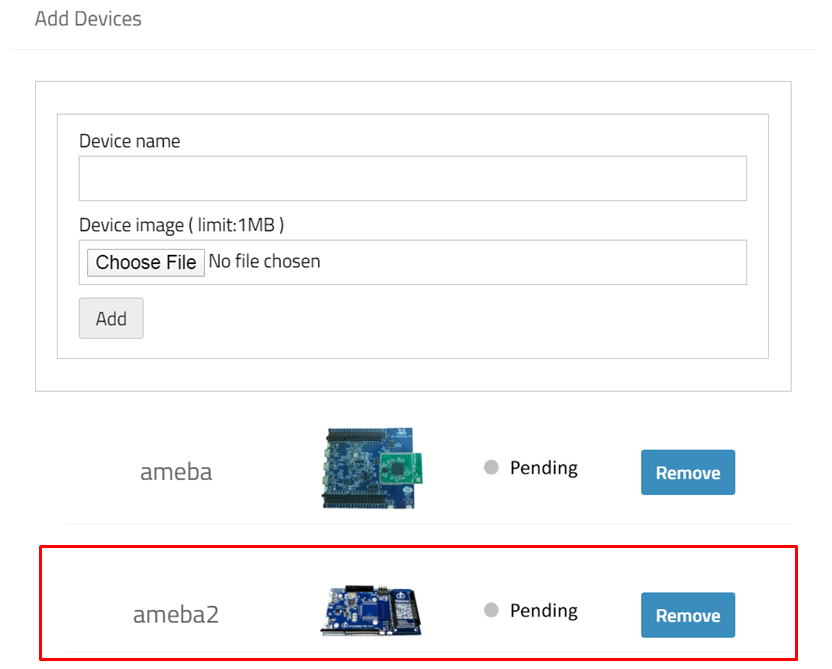 Step3: User will receive notification mail sent from AmebaIoT Web once the device status is updated to active or rejected.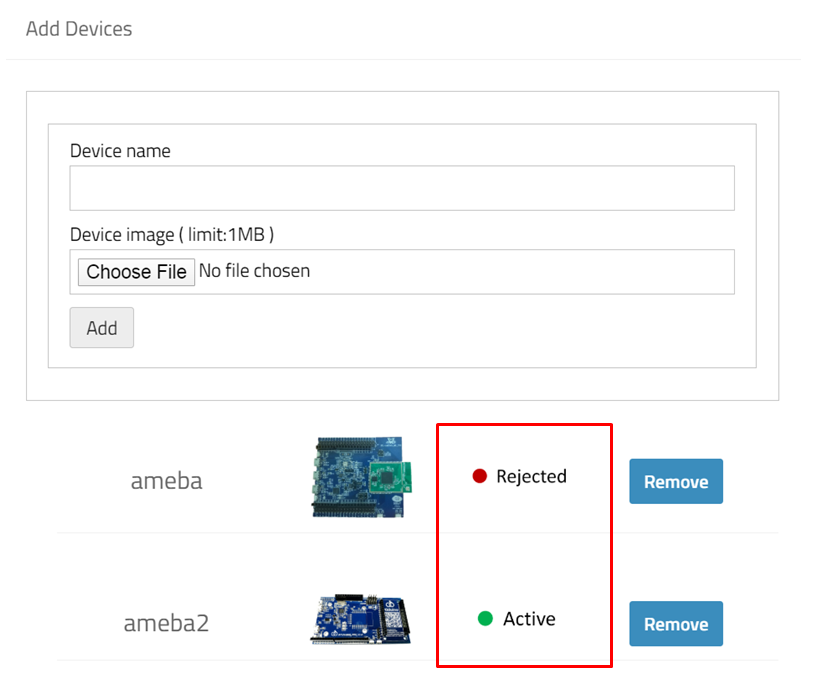 Step4: Each active device can connect to broker with five simultaneously sessions. And each user account can register up to five devices.
Now, User can access the broker at cloud.amebaiot.com with TCP Port 1883 using the username and password on the Realtek IoT/Wi-Fi MCU Solutions website.

Example