Hi  I just started using the Ameba 8195 and I'm trying to run the example provided in the SDK. Every time I try to build the program, I run into the error where pick.exe stops working. I'm using IAR Embedded Workbench for ARM ver. 7.70 in the iar_utility directory here:
sdk-ameba1-v3.4b3_without_NDA\component\soc\realtek\8195a\misc\iar_utility\common\tools
Please let me know how to fix this problem!
austinw 回答了
Hi Sean,
Thank you for the patch link. It allowed me to -finally- connect to the Ameba. However, after a few days, the same error occurs where pick.exe stopped working. During this time, I didn't make any changes except replace the src in the example project. I tried uninstalling and reinstalling IAR as well as the SDK+patch, but the problem persisted. Please let me know how to solve this issue, thank you!
austinw 已回應
Hi Sean, thanks for your reply. I seem to be unable to obtain the 7.3 version through their website if I am using the trial version of IAR. Is there another location where I can find version 7.3 IAR embedded workbench for ARM?
In the meantime, I've been attempting to upload code using the Arduino IDE, but obtain this error: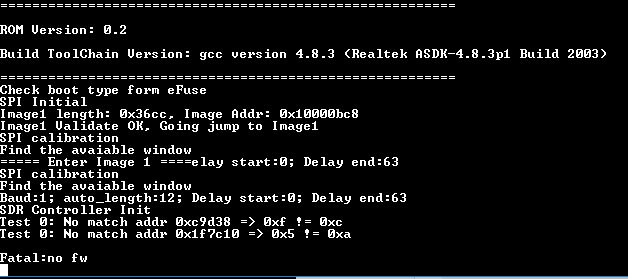 Any help would be greatly appreciated. Thank you!
sean 已回應